The Business Council of New York State, Inc. is the primary advocacy group for business in New York.
---
Labor/Human Resource Webinar Series
---
Outstanding Education Opportunities without Leaving Your Desk
The convenience and flexibility of our webinars enable you to get the valuable information you need to be successful in your job, reduce travel expenses, and maintain consistent levels of productivity by eliminating time out of the office.
Sexual Harassment Training - DISCOUNT FOR MEMBERS!!!!
---
Members of The Business Council who have registered as users on BCNYS.org are eligible for a steep discount on this required training.
Members of The Business Council have access to exclusive products and services, including The Human Resource Hotline, The Business Council Insurance Fund and Made in New York.
NEWS CENTER
Working to create economic growth, good jobs and strong communities across New York State.
---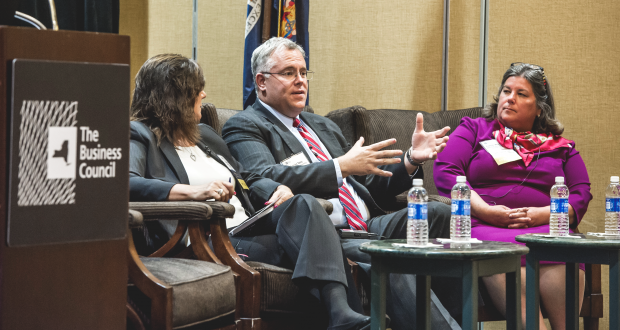 WHAT OUR MEMBERS HAVE BEEN UP TO