Business Council Speakers Bureau
Making Your Event a Success!
Planning a great meeting involves details too numerous to count... not the least of which is booking just the right speaker. Quality speakers are critical to your meeting's success.
The Business Council's Speakers Bureau focuses on providing you with the best speaker for your event that we hope will exceed your expectations.
Our speakers are both entertaining and informative. They have a wealth of knowledge about government affairs and the people who influence policy in Albany, across the state and in Washington.
Whether you're looking for a speech or lecture on today's hard-hitting business topics or the latest Human Resource tips we have a speaker that will fit your needs.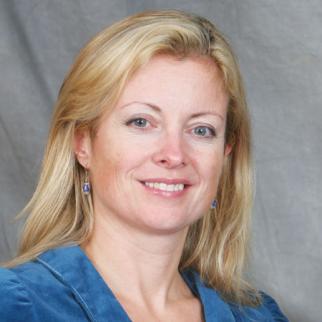 Heather C. Briccetti, Esq., President and CEO
Heather C. Briccetti, Esq. is the president and chief executive officer (CEO) of The Business Council of New York State, Inc., the primary, statewide association advocating for New York's business community. Ms. Briccetti is a dynamic leader, trusted advisor and champion for economic growth, good jobs and strong communities across New York.
As a visionary for New York's economy, she has created a leading voice for business on economic growth, corporate governance, tax policy, labor, manufacturing, campaign finance reform, value creation, and education, among other issues.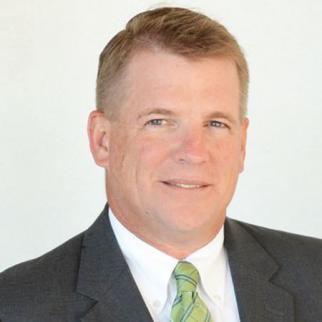 Ken Pokalsky, Vice President
Specialties: Taxes, Economic Development and Chambers of Commerce
With more than 30 years of business advocacy and association management experience, Ken oversees The Business Council's overall legislative and regulatory advocacy efforts, and is directly responsible for the Council's lobbying on taxation and economic development, as well as its Lobby Act reporting and compliance. He has extensive experience on a wide range of business issues, including environment, workers' compensation, government procurement and others. He has served on numerous state advisory panels, including state's Business Taxpayer Advisory Committee, its Environmental Justice advisory, the Superfund Working Group and others. He is a graduate of the SUNY Albany Graduate School of Public Affairs and SUNY at Brockport.
You can contact Ken at [email protected].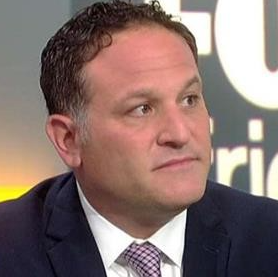 Lev Ginsburg, Esq.
Specialties: Health Policy/Health Insurance, Financial Services and Legal Reform
Lev is responsible for The Business Council's advocacy on health care & health insurance, financial services, legal reform issues and head our Amicus Curiae program. He sits on the Board of Governors for the New York Compensation Insurance Rating Board, New York Workers' Compensation Board's Medical Advisory Committee as well as its Advisory Committee on Independent Medical Examinations. He led The Business Council's successful 2017 legislative campaign to reform New York's workers' compensation system, saving hundreds of millions of dollars annually for New York's employers. Previously, Lev served as a staff member for U.S. Senator Arlen Specter, and as a staff attorney with T-Mobile Communications, and as attorney and staff supervisor with the former Governor's Office of Regulatory Reform (GORR). At GORR, Lev handled stakeholder outreach and regulatory oversight over most State regulatory agencies, and his regulatory oversight work covered a broad range of issue areas with a focus on health and labor regulations. He is a graduate of the University of Buffalo and the Benjamin N. Cardozo School of Law.
You can contact Lev at [email protected].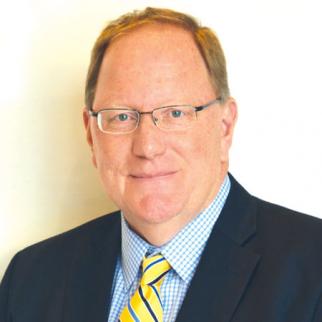 Frank Kerbein
Specialties: Labor and Human Resources, Unemployment Insurance and Workers' Compensation
Frank is responsible for advocacy on labor/HR, unemployment insurance and workers' compensation issues, and for providing human resources consulting services to Council members. Frank comes to The Business Council from the New York State Funeral Directors Association where he provided human resource and OSHA consulting services to employers of all sizes. Prior work experience includes human resources staff and leadership positions in the financial services and health care arenas. Frank is a graduate of Cornell University's School of Industrial and Labor Relations with nearly 35 years of experience in human resource management. He is a certified Senior Professional in Human Resources (SPHR), a Certified Association Executive (CAE), and a frequent presenter of human resource topics across the state and nationally.
You can contact Frank at [email protected].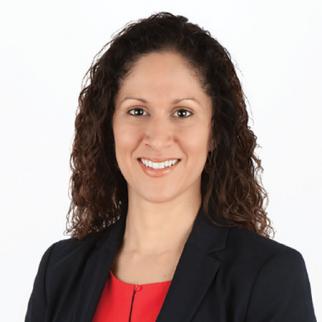 Amber L. Mooney
Specialties: Workforce Development and Education
Amber Mooney is the Director of Workforce Development, responsible for advocacy and programs in education and workforce development. Her diverse background includes economic development, workforce development, education, and she has been involved with the entrepreneurial ecosystem in New York State in a number of capacities. Most recently, as the industry engagement manager at FuzeHub, the statewide Manufacturing Extension Partnership (MEP) Center, she launched the Jeff Lawrence Manufacturing Innovation Fund, designed to spur technology development and commercialization throughout New York State. Prior to FuzeHub, she cultivated business and education partnerships for the Ballston Spa Central School District. As a program manager at the Center for Economic Growth, the MEP affiliate for New York's Capital Region, Amber crafted and implemented workforce development initiatives aligned with the region's tech-led economic strategies. In August 2017, she was selected by the Association of Chamber of Commerce Executives (ACCE) for their Fellowship for Education Attainment. She has received "40 Under 40" awards from ACCE, City and State Magazine, and the Albany Business Review. Amber received a Bachelor of Arts in Spanish Language and Literature from the University at Albany.
You can contact Amber at [email protected].