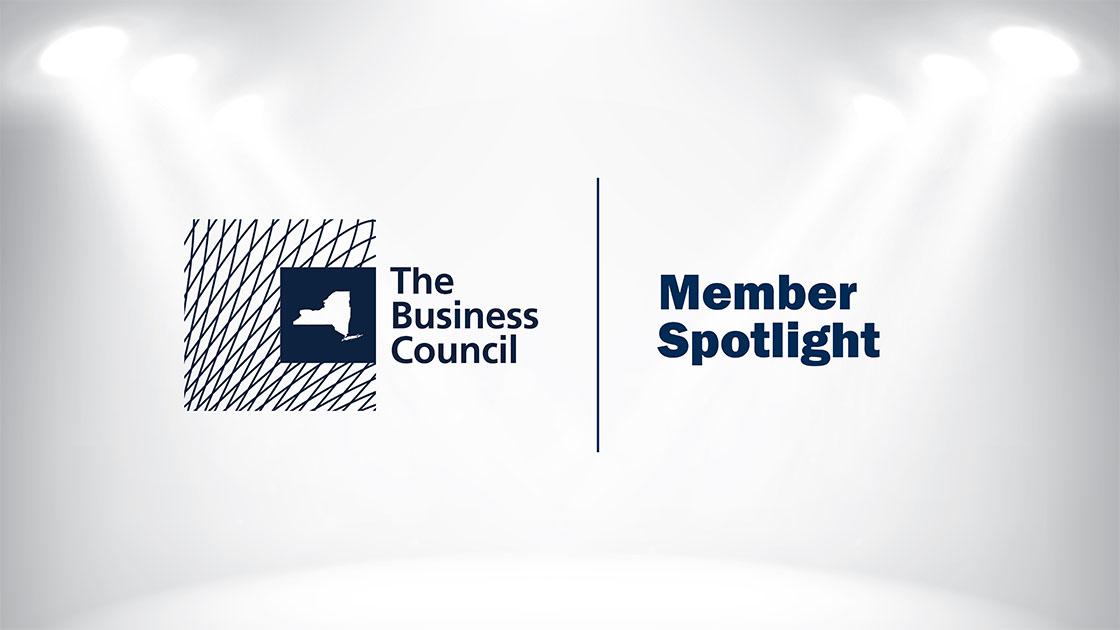 Member Spotlight
Every one of our members is unique and so are their stories. Each month the Member Spotlight takes a behind the scenes look of one of our members to showcase their story of who they are and what they do!
Checkout previous spotlights below!
Gehring Tricot Corporation
This month's feature is on the Gehring Tricot Corporation. The Gehring family has owned and operated Gehring Tricot Corporation for over five decades and continues to make a commitment in New York State and rural Upstate communities. With over 200 employees the company's diverse customer portfolio, made up of some of the largest government entities and pro sports leagues, allows them freedom to manufacture quality fabrics in any business climate, including one with an ongoing pandemic.
Previous Member Spotlights
---
Rivers Casino & Resort
Rivers Casino in Schenectady is one of several New York State casinos reopening in September after months of closure due to the Coronavirus pandemic. Rivers employs 1,000 people and provides a healthy economic impact on the area where they are located. The casino has taken all the necessary precautions to reopen and are looking for a new start.
Arnoff Moving & Storage
The fifth generation family owned business began in Connecticut in 1924 and currently has its footprint across New York State. The company, which employs more than 200 people, is more than just movers. Click the video to see their story.
General Mills
The Buffalo based plant is responsible for the mouth watering smell of fresh Cheerios in downtown. However, they do more than make cereal and flour, the plant employs over 400 people and donates regularly to charities and healthy food organizations and initiatives. Click the video to see their story.
Forseti Protection Group
This Buffalo business helps non-profits, and businesses mitigate their security risks by planning and preparing them with the latest technologies available. The company's goal is to protect and save as many lives as possible should an unfortunate incident occur. Click the video to see their story.
Hillside
This Rochester agency partners with area youth and their families to provide a system and services to help them stay on track, graduate high school and prepare for college or the workforce. The group has an amazing 96% graduation rate and I expanding their services in other New York cities and other states. Click the video to see their story.
Ford Gum
The chewy and sweet roots of Ford Gum can be traced back to 1913. The plant has been in several Western New York towns but has called Akron home for decades. The people here make gum, only gum, and ship it all over the world.
Beech-Nut
For 135 years Beech-Nut has been making various foods in the Mohawk Valley. The company prides themselves on the ability to offer natural and organic products free from artificial preservatives. However. the 300 employees on site, in Amsterdam, do more than just create healthy food options for children. Recently staff took a day off from manufacturing to give back to their local community. Click the video to see their story.
Finch Paper
For over 150 years the paper mill has been a major employer and staple of the City of Glens Falls. While employing nearly 600 on site, the company has adapted to the ongoing change in demand for the types of paper consumers need and want. The company has two focuses; continue to produce high quality paper while maintaining a successful forestry initiative in the nearby Adirondacks. Click the video to see their story.
Special Olympics
Special Olympics is a non-profit who has seven offices around the state. The misconception is there are two events each year but in reality Special Olympics New York hosts competitions every day, and over 5,000 events each year. They are all put on by 40,000 volunteers and paid for by 200 fundraisers throughout the year. Click the video to see their story.
Unshattered
Unshattered is a non-profit handbag manufacturer whose employees are women on their second chance. Founded in 2016, Unshattered employs women in post addiction recovery and provides them with a job and ultimately a path to successful recovery. CEO and Founder, Kelly Lyndgaard, is a former IBM executive who was inspired one day by women telling their story of addiction. Kelly believes to successfully reach complete rehabilitation there needs to be a plan and action after initial treatment and counseling. Click the video to see their story.