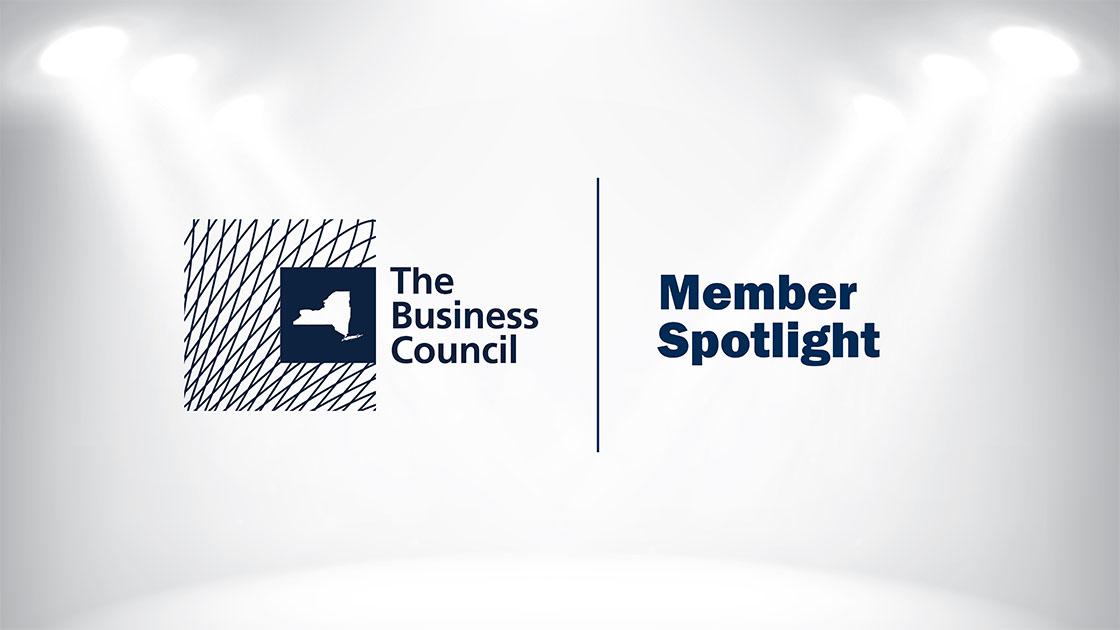 Member Spotlight
Every one of our members is unique and so are their stories. Each month the Member Spotlight takes a behind the scenes look of one of our members to showcase their story of who they are and what they do!
Checkout previous spotlights below!
Ultimate Fighting Championship
Celebrating its 30th anniversary, the Ultimate Fighting Championship (UFC) is as strong an entertainment brand as any in the world. With more than 40 live events each year held worldwide, its reach is more than one billion tv households in 165 countries through more than 60 television partners. Unlike its beginning, today, the UFC holds numerous events in New York State, which accounts for tens of millions of dollars in economic impact revenue throughout many regions.
Previous Member Spotlights
---
August 2022 | New York Racing Association
The Saratoga Race Course is over 150 years old and today is more popular than ever. Under the direction of the New York Racing Association (NYRA), Saratoga Race Course is home to world-class thoroughbred racing for roughly 40 days in July and August. The track supports thousands of jobs and provides an economic impact in the hundreds of millions of dollars for the region. In addition, NYRA supports the horsemen associations' that breed the horses while also giving back to area non-profits and charities.
June 2022 | Seating Inc.
Seating Inc. is making the Village of Nunda better by providing approximately 25 jobs to the local community. The family-owned chair manufacturing facility has been operating since the late 1980s when a family of furniture makers moved from Canada to Nunda.
May 2022 | Crowne Plaza - The Desmond Hotel Albany
At 48 years old, the hotel recently finished key renovations to meet the needs of the modern-day traveler just in time for their new partnership with Crowne Plaza. Employing over 100 people, this hotel is the third-largest in the Capital Region with a unique and rich history.
April 2022 | Lafarge
Lafarge is a cement manufacturer in Ravena. The plant dates back to 1962 and has changed owners several times over the years. Lafarge is one of the largest cement manufacturers in the US, and the Ravena plant is the largest in New York State. Ravena is home to a large limestone quarry mined to find the valuable mineral needed in cement production. As the largest employer in Ravena, Lafarge spends a lot of time and resources giving back to the community they call home.
February 2022 | ARCA
ARCA is an asset recovery company who is reimaging the supply chain system. Based in Buffalo, ARCA has a 45,000 square foot facility that houses resale and recycling products that meet the demands of both public and private corporations. The company is proud of not only their projected growth and expansion for 2022 but also the fact 10% of their workforce is made up of employees with intellectual disabilities, just one of the ways President Greg Shoemaker says the company invests in the community they call home.
January 2022 | Workforce Buffalo
Workforce Buffalo, a career services organization that connects qualified candidates with Erie County employers ready to hire. Workforce Buffalo matches employment-ready people with employers through a specific on-the-job training program that will benefit both employee and employer long term. Many of the trainees are hired following the training as full-time employees. Workforce Buffalo is consistently improving traditional workforce development methods to match the needs of the region they serve.
September 2021 | Saratoga Eagle
Saratoga Eagle Sales & Service is a fourth-generation family-owned parent company that employs approximately 500 people state-wide between their three businesses. Founded in 1928, just after prohibition, the Vukelic family has gone from a beer distributor to one of the state's largest beer distributors and Ready To Drink (RTD) beverages such as seltzers. The company operates out of a state of the art 150,000 square foot facility delivering 5,000,000+ cases annually. Find out more about Saratoga Eagle Sales & Service.
April 2021 | Kennedy Valve
Since 1877, this New York State company has been manufacturing fire suppression water system products for both underground and above. Kennedy Valve fire hydrants are made in Elmira and used all over the US and the rest of the world. The 330 employees at the Elmira location make this one of parent company McWane Inc.'s largest factories in the US. Find out more about Kennedy Valve.
February 2021 | Confer Plastics
This family-owned manufacturer of swimming pool & spa accessories along with custom blow-molding has called Buffalo, NY home since 1973. Confer employs approximately 220 people that produce an average of 80,000 units per year. Currently production is at an all-time high due to the pandemic and the resulting economy of homeowners re-investing into the leisure aspects of their homes. Find out more about Confer Plastics.