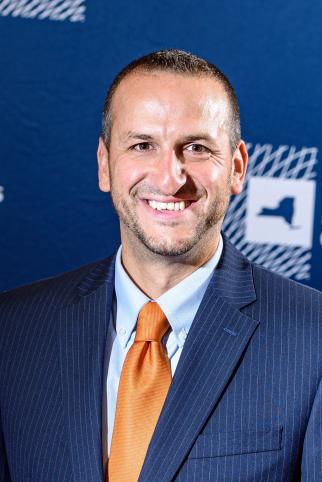 Director of Communications
Patrick Bailey is the Director of Communications and is responsible for The Business Council's communication content internally and externally. Patrick joined The Business Council in February of 2019.
Before joining The Business Council, Patrick spent five years with the New York State Department of Corrections and Community Supervision (DOCCS). As a Public Information Officer, in 2015, Patrick was part of the DOCCS staff who helped navigate the state agency through the Clinton Correctional Facility escape and subsequent manhunt for fugitives David Sweat and Richard Matt.
Prior to joining DOCCS, Patrick spent 14 years as a reporter working at four television stations and writing for the New York Post. In Albany, Patrick covered politics from the New York State Capitol for WRGB TV and the New York Post. In 2014, Patrick served as the Legislative Correspondents Association (LCA) Vice President.
Patrick received his B.A. in Communications from SUNY Oswego in 2005.
Patrick can be reached at [email protected]