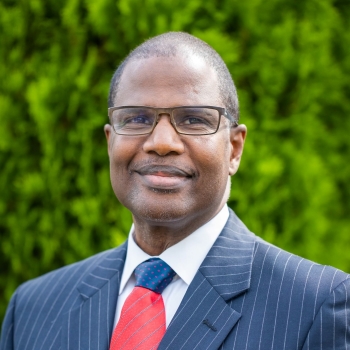 Michael Lambert
Freelance Consultant
Economic Development, Politics and Government
Michael Lambert is an Independent Consultant with a diverse career background spanning the areas of Government and Community Relations, Politics, Economic and Community Development, Health Care Administration, Media Relations and Public Affairs. Michael is a former Deputy Comptroller for Public Affairs, in the office of the New York City Comptroller, and serves as both a member of the Queens Democratic County Committee, and Judicial Delegate representing the 33rd NYS Assembly District.
Known for his ability to develop and maintain solid relationships with disparate groups, he has used this skill in his many roles that have included, serving as the Executive Director of the Bedford Stuyvesant Gateway Business Improvement District, the Jerome Gun-Hill Business Improvement District, the Deputy Director of the Mosholu Preservation Corporation of Montefiore, the co-chair of the New York City Business Improvement District (BID) Association, and as the co-chair of NYC Comptroller Scott Stringer's Red Tape Commission to name a few. Using analytical approaches to problem solving, Michael has developed strategic public engagement, program management, marketing and promotion, and many other campaigns across a variety of service areas.
Most recently, Michael has applied his ability to build and motivate effective and diverse teams across various sectors to the political arena having served in roles that have included strategic advisor, general consultant, and campaign manager for races at the State, County, and Citywide levels. In March of 2021 Michael served as the campaign manager for Pesach Osina, a candidate for the office of NYC Councilmember representing Queens' 31st Council District, the first race in New York City to be decided using the newly implemented round by round Ranked Choice Voting elimination process.
An immigrant from Jamaica in the West Indes, and a decades long resident of Southeast Queens, New York, Michael holds an M.B.A. from the Baruch/Mt. Sinai Graduate Program in Health Care Administration at the Zicklin Business School and a B.S. in Electrical Engineering from NYU's-Tandon School of Engineering (Formerly NYU-Poly). Michael is also an alumnus of the NYC Department of Small Business Services - Coro Neighborhood Leadership program, and a graduate of the Bronx High School of Science.

2021 Annual Meeting | Back to Business
Thursday, September 23, 2021 | 1:00 - 2:30 PM
What is Ranked Choice Voting and its Consequences for our Democracy?