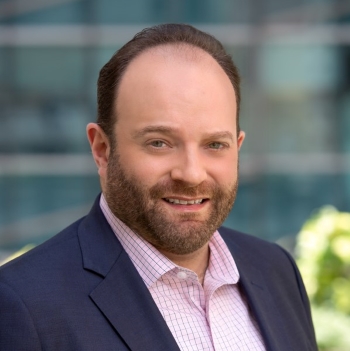 Menashe Shapiro
Founder
Shapiro Consulting Group
Menashe Shapiro, Founder of Shapiro Consulting Group, serves as a strategic communications consultant and rapid-response adviser to Eric Adams' campaign for Mayor of New York City. Menashe has been a key advisor and member of Adams' inner circle of consultants for over a year, bringing with him a vast array of campaign experience having spent over a decade as a research, communications and political advisor to candidates across the political spectrum on local, statewide and national level.
Prior to this, Menashe was part of the research and communications team for Michael Bloomberg's presidential campaign and served as the Deputy Research Director for Mayor Bloomberg's 2009 reelection campaign. During the heart pandemic, Menashe worked with nursing facilities across the country and they navigated the complex framework of overlapping agencies and pandemic politics.
From 2012-2017, Menashe was the Managing Director for Research and Head of the Media and Telecommunications practice at Tusk Strategies, working with clients such as The Weather Channel, Discovery Communications, AMC and Cablevision where he focused on complicated regulatory, financial and labor issues facing television networks and content creators and worked with real estate developers on complicated zoning matters. While at Tusk, Menashe also advised companies like Uber, Genting and FanDuel, and worked with advocacy groups such as StudentsFirst NY, The Parents Transparency Project and OU Advocacy-TeachNYS.
Earlier in his career, Menashe served as an attorney, practicing securities litigation and representing clients who had been defrauded in the stock market.
Menashe graduated Yeshiva University, Cum Laude, (BA, Economics) where he attended as a distinguished Ira Marienhoff Scholar and was named to the Dean's List. He earned his JD from Cardozo Law School of Yeshiva University.
Menashe was born and raised in New York City and currently lives on the Upper West Side of Manhattan. He is an avid sports fan.
2021 Annual Meeting | Back to Business
Thursday, September 23, 2021 | 1:00 - 2:30 PM
What is Ranked Choice Voting and its Consequences for our Democracy?