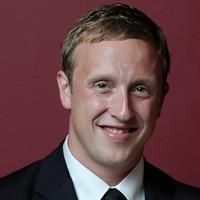 Director of Government Affairs
Joseph W. Foskett, Esq., is responsible for Energy and Environment (Regulation) and Occupational Safety & Health.
Joe's principal responsibilities include managing The Business Council's Energy and Environment Committees, and leading advocacy efforts with related administrative agencies.
Most recently, he was Associate Counsel for the New York State Senate Democrat Majority, working primarily on energy, telecommunications and local government issues while concurrently serving as Special Counsel and Legislative Director for Senator Kevin Parker. Previously, Assistant Counsel to the New York State Senate Republican Majority, working primarily on labor, infrastructure and civil service & pensions; managing attorney for Block, Colucci, Spellman & Peller LLC; and staff attorney for Devaprasad PLLC. He earned his Juris Doctor from Albany Law School and Bachelor of Arts degree from SUNY Albany.
Joe can be reached at [email protected].