Implementing New York State's Paid Sick Leave Law
Thursday, November 19, 2020
11:00 AM - 12:00 PM
By now we will most assuredly have guidance from the NYS Department of Labor. We'll review the guidance and discuss best strategies and practices on implementing the new employer mandate including how it will work with all the other leave laws.
---
Registration
Members: Free
Non-Members: $49.00
Please be advised, members and non-members of The Business Council now have logins to our website. You will be required to log into the website to register for this webinar. If you do not remember your login, or are unsure if you have a login, please try resetting you password first.
If you are certain you do not have an account, or the system cannot find your email address when trying to reset your password, sign-up for an account.
Once you have setup your account and verified your email address you may continue with registration for the webinar.
---
Sponsorship
This webinar is sponsored by Lippes Mathias Wexler Friedman LLP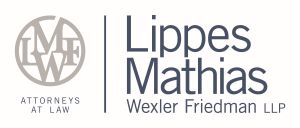 Increase your visibility! Become a webinar sponsor today!
Sponsorship will provide:
your logo and/or company name on all webinar email promotions and event website,
your logo and/or company name on all registration confirmation emails,
your logo on all PowerPoint slides,
speaking opportunity on webinar, and
a copy of the post-webinar attendance list.