We are excited to announce plans for our Annual Meeting at The Sagamore Resort. September in the Adirondacks is often described as the most beautiful time of the year, filled with warm days, and cool nights. Our Annual Meeting is The Business Council's premier event of the year, providing information, inspiration and entertainment, creating a one-of-a-kind forum focusing on improving New York's business climate and economy.
The Business Council is THE business association in New York State. By sponsoring our Annual Meeting your organization's name and logo will be front and center in the minds of the state's leading voice in business, government and media. Our conference development team will work with YOU to:
Build awareness for your company/organization
Grab the attention of your diverse membership that simply cannot be found anywhere else
Associate your brand with New York's other best and brightest
Our members hail from all across the state and represent all industries – our reach and caliber of our membership simply cannot be matched. Annual Meeting attendees are already in prime deal-making mode. Your sponsorship WILL deliver results.
As a sponsor of The Business Council's Annual Meeting, you have the opportunity to increase your visibility before the top business leaders in New York State. Sponsorships range from our unique outdoor corporate banners, to a wide array of event and activity levels. We invite you to share in this exciting member showcase by taking advantage of one or more of our unique sponsorship opportunities.
Have an idea you don't see here? We will work with you to craft the perfect opportunity! Contact Maribeth Riley to discuss.
Conference Sponsorship Levels
| | |
| --- | --- |
| Premier | $30,000 |
| Gold | $20,000 |
| Bronze | $10,000 |
| Ambassador | $3,500 |
| | |
| --- | --- |
| Platinum | $25,000 |
| Silver | $15,000 |
| Champion | $5,000 |
| | |
| --- | --- |
| Keynote Speaker | $30,000 |
| Hotel Key | $12,000 |
| Presidents' Reception (Wednesday) | $10,000 |
| Registration | $5,000 |
| Wine @ Dinner (Thursday) | $4,500 |
| AV Sponsor | $4,000 |
| Event App | $3,500 |
| Networking Lounge | $2,500 |
| 5K Run (Thursday a.m.) | $2,200 |
| Golf | $2,000 |
| | |
| --- | --- |
| Dinner (Thursday) | $25,000 |
| Reception (Thursday) | Sold Out |
| Lunch (Thursday) | $7,500 |
| Breakfast (Thursday or Friday) | $5,000 |
| Wine @ Reception (Wednesday) | $4,000 |
| Hospitality (Thursday) | Sold Out |
| Session | $3,000 |
| Refreshment (Thursday or Friday)* | $2,500 |
| Ben & Jerry's Cart | $2,500 |
| Boat Cruise (Refreshments) | Sold Out |
•multiple sponsorships available
To become a sponsor, contact Maribeth Riley at [email protected] or at 518.465.7511 or
Our exhibit hall runs throughout the two-days of event programming. We build in exclusive time for attendees to mingle with exhibitors and showcase what makes your organization among the best New York has to offer. Where else can you put your product and brand in front of the state's leading business voices? Nowhere! Exhibitors receive complimentary Annual Meeting Registration, plus up to two discounted registrations. Our event Breakfast, Refreshment Breaks and Receptions are held in the Exhibit Area (main hallway of the conference center). And, you get access to pre-and-post Conference Attendee lists.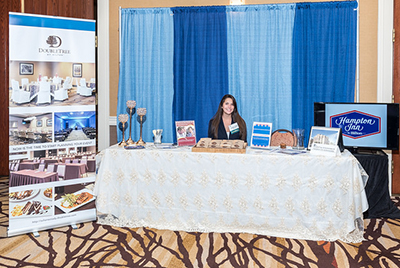 Standard Table $2,500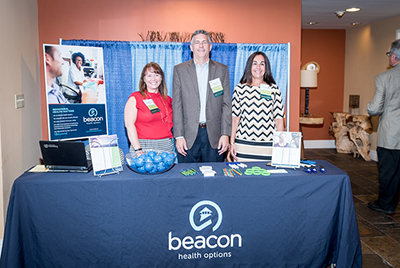 Premier Table $3,000
To become an exhibitor, contact Sara McDonnell at [email protected] or at 518.465.7511 OR
Don't miss being a part of this event! Join us September 18 – 20, 2019, at The Sagamore Resort!
Call 800.358.1202 for more information.
Registration Type
Before 7/24/19
Before 9/11/19
After 9/11/19
Board Member
$550
$595
$675
Non Member
$650
$695
$775
Chamber Executive
$345
$395
$425
Golf Tournament
$120
$120
$120
Registration will be available soon.
You must be registered for the Annual Meeting to participate in our golf tournament or other activities
You may cancel your registration up to seven days prior to the event. You will be refunded, less a $75 processing fee per registration. If you need to cancel less than seven days prior, you may: 1) send a substitute; or 2) receive a non-refundable credit voucher good for any Business Council event valid for up to one full year.
A popular feature of the Annual Meeting is our Prize Program, which gives attendees the chance to win items donated by member companies. The Prize Program has awarded hundreds of gifts to fellow Business Council members over our long history. Your company will be recognized for its contribution in our printed materials.
Prizes may be an item or product you make, a special certificate or gift basket. Certificate and cash donations are acceptable.
Please consider donating an item to this year's Prize Program. Contact Kelli Gormley at [email protected] or call 800.358.1202.
Make your Hotel Reservations directly with The Sagamore at www.thesagamore.com, or call 866.385.6221 and identify yourself as being with The Business Council of New York State, Inc.
Group Code: BCNYS2019
Hotel cut-off date is August 17, 2019
Register here
FAX / Mail back Registration PDF