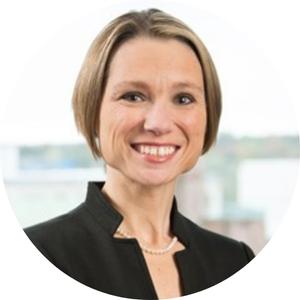 Yvonne E. Hennessey
Partner
Barclay Damon LLP
Yvonne Hennessey is a partner at Barclay Damon LLP, where she practices energy and environmental law and serves as chair of the firm's Environmental Practice Area as well as co-leader of the firm's Oil and Gas Team. Yvonne provides counsel to a diverse array of energy clients, including electric power generators and electric transmission lines as well as interstate and intrastate natural gas pipelines. Her breadth of experience includes project permitting and siting, administrative adjudication, civil and administrative enforcement, and government relations.
Yvonne has also represented clients in every aspect of complex environmental and energy litigation in a broad range of matters in both state and federal court. Her experience includes actions under the Comprehensive Environmental Response, Compensation, and Liability Act (CERCLA), Article 78 proceedings related to project permitting and siting, and preemption issues under both the Federal Power Act and Natural Gas Act. She currently advises a myriad of clients regarding the implications of New York's Climate Leadership and Community Protection Act and is actively involved in multiple proceedings regarding the Act's application to environmental permitting.
Yvonne is the First Vice Chair of the New York State Bar Association Environmental Law Section and is Past-President of the Northern District of New York Federal Court Bar Association. She is ranked by Chambers USA and has been named to the Best Lawyers in America® in the Litigation – Environmental category and selected by peer review for inclusion in the Super Lawyers Upstate New York directory in the Energy and Environmental Litigation category.
---
Speaker | 2022 Annual Meeting | Looking Forward
Thursday, September 22, 2022 | 8:45 AM
Emerging Environmental Issues Impacting Business