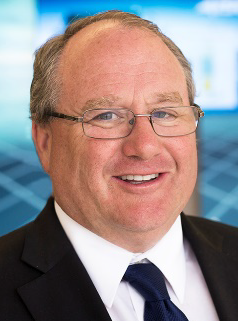 Wesley Yeomans
Vice President, Operations
New York Independent System Operator
Wesley J. Yeomans is the Vice President of Operations for the New York Independent System Operator (NYISO), which operates New York's high-voltage transmission system, manages the state's wholesale electricity markets, and conducts comprehensive power system planning.
Mr. Yeomans is responsible for NYISO Grid Reliability and Market Operations.
He has 25 years of experience in the bulk power industry. He joined the NYISO as Director of Operations in July 2009, after having worked for National Grid and the Niagara Mohawk Power Corporation since 1984. He had most recently served as Director of Business Development for National Grid-New York.
Mr. Yeomans earned a Bachelors of Science in Electrical Engineering from Clarkson University in Potsdam, NY and a Masters in Business Administration from Syracuse University.
2021 Renewable Energy Conference
June 29, 2021 - June 30, 2021