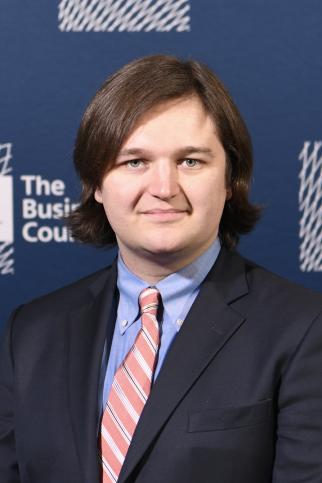 Legislative Assistant for Government Affairs
Sean Fallon is the Legislative Assistant for the Government Affairs Team, handling the publication of bill memos, scheduling legislative appointments, updating internal records, and various other administrative duties for the Business Council.
Prior to this position, Sean worked as a freelance editor while pursuing several different career trajectories, including retail banking, hospitality, emergency response, tutoring, and professional sailing. In these positions, Sean worked to meet changing conditions and adapt to client needs, now providing that same elastic approach to the Business Council's mission of representing business needs in a shifting economy. Beyond the normal operations of the Government Affairs Team, Sean also works closely with leadership to develop new offerings for Business Council members.
Sean has lived in upstate New York for many years, spending much of that time in the town of North Creek. During that time, Sean worked at Gore Mountain and other establishments in town, developing both a love for the outdoors and an understanding of how economies in small towns weather economic disruptions on every scale. Sean strongly believes that the government of New York state needs to work for the small businesses upon which so many towns survive.
Sean graduated from SUNY Potsdam with a Bachelor's in Speech Communications. While in undergraduate studies, Sean earned certifications as an EMT, AP Style editor, and in Parliamentary Procedure through Potsdam's Student Government Association.