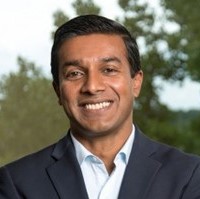 Sanjeeve K. DeSoyza
Member
Bond, Schoeneck & King, PLLC
Sanjeeve is a labor and employment law attorney who represents private and public sector employers before federal and state courts and various government agencies in employment discrimination, labor relations, wage and hour, workplace safety and contract disputes.
He also has extensive experience in collective bargaining negotiations, labor arbitrations, proceedings before the National Labor Relations Board and daily labor relations issues.
Sanjeeve frequently counsels clients on all aspects of labor and employment law, including compliance with equal employment opportunity, reasonable accommodation, wage and hour matters, workplace safety laws, handbook and policy development, effective workplace investigations, supervisor training and performance management.
Sanjeeve frequently speaks and has published on a variety of labor and employment law topics. Prior to joining the firm, he was an associate at two large international law firms.
2021 Annual Meeting | Back to Business
Thursday, September 23, 2021 | 9:45 - 10:45 AM
Going Back to the Workplace: Cannabis and HERO ACT Safety Standards