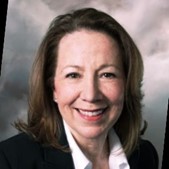 Roberta Rettig
Vice President, Human Capital
Willdan Group, Inc.
Roberta Rettig serves as Vice President, Human Capital at Willdan Group, Inc. In her role, Roberta oversees human resources functions for one of Willdan's dynamic and high-growth business units, Willdan Energy Company, formerly Lime Energy. Roberta is a team member of the Willdan Corporate HR team. Key strategies include organization design, talent acquisition and management, and learning and technology initiatives. Prior recent experience, Roberta spearheaded key initiatives including rapid nationwide business expansion. As Vice President, Human Capital, Roberta collaborates with business leaders and HR partners to design, implement, and continuously improve talent acquisition and talent management strategies for the organization.
Prior to joining Willdan Group, Inc, Roberta held a variety of senior leadership positions. Seven years of award-winning program management experience at Exxon Co., Int. (ExxonMobil), and working with the American Heart Association – Founders Affiliate, Executive Change Management Consultant. Her corporate Fortune 500 company experience began as an Assistant Human Resources Manager at American Electric Power Corporation.
Roberta holds a master's degree in Interdisciplinary Studies and a bachelor's degree in Specialized Studies from Ohio University. She recently completed management certifications from Wharton, University of Pennsylvania in HR Management and Analytics, as well as Leading Organizational Change. Additionally, Roberta is an active member of the Society for Human Resources Management, served as Vice President, Staffing Management Association, New Jersey, and Membership Co-Director with the Garden State Council. Roberta's most recent volunteer leadership experience was with the Global Advisory Council Next Generation Leadership Study, Leadership 5.0, Korn Ferry. Roberta is a Senior Professional in Human Resource (SPHR) and SHRM Senior Certified Professional. She and her family reside in Monmouth County New Jersey.

Renewable Energy Conference
June 29, 2021 - June 30, 2021