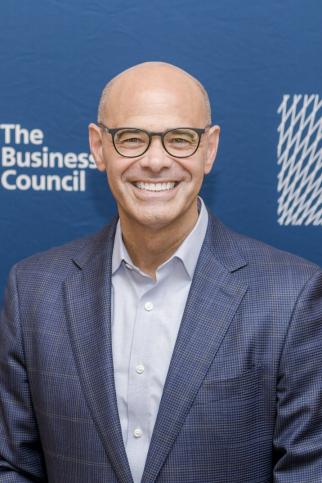 Director of Board & Membership Relations
Mark P. Amodeo is an external affairs and executive communications professional who is responsible for board member relations and governance matters at The Business Council of New York State, Inc. He also manages membership development and retention efforts for The Business Council's largest member companies.
Previously, he was a Director of Government Affairs at The Business Council, with responsibility for advocacy on health care and health insurance issues. Mark manages The Public Policy Institute of New York State, Inc., which is the research and education affiliate of The Business Council.
Prior to The Business Council, Mark was a vice president at Corning Place Communications, a media relations and public affairs firm in Albany. He is a 1987 graduate of Siena College (BA, English). An Albany native and "girl dad" to three daughters, Mark lives in Slingerlands with his wife, Mary. He serves on the Board of Directors of Bethlehem Opportunities Unlimited (BOU.)