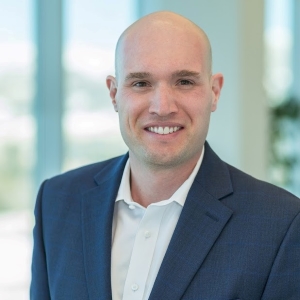 Josh Schlaich
Director
Signify Health
As a Director at Signify Health, Josh is responsible for driving the adoption of value-based care and value-based insurance design models to employers, health plans, and provider organizations. Prior to Signify Health, Josh served in market strategy leadership roles at Utah-based Intermountain Healthcare, Michigan-based Trinity Health, and Healthwise, a consumer health technology company based in Idaho. He has spoken to and served with several notable healthcare organizations, including the Agency for Healthcare Research & Quality's ACTS workgroup, eHealth Initiative's Value & Reimbursement committee, Idaho Hospital Association, and American Heart Association's regional events. He was named an "Accomplished Under 40" recipient by the Idaho Business Review in 2017, and holds a Master's in Communication from Boise State University and a Masters in Health Administration from Colorado State University.

2021 Annual Meeting | Back to Business
Thursday, September 23, 2021 | 4:00 - 5:00 PM
Post-COVID: Can We Bend the Healthcare Cost Curve?