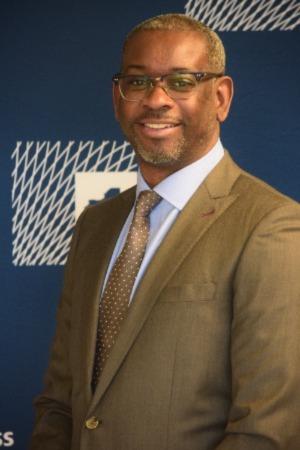 Director of Government Affairs
Joseph Alston is the Director of Government Affairs, focusing on issues related to Housing, Construction, Transportation, Economic Development, and the emerging industry of Digital/Virtual Currency and Assets. Joseph brings a unique background to the Business Council with his experience in financial services, project & program management, and government affairs.

Prior to joining The Business Council, Joe served as Director of Special Projects with the New York State Department of Financial Services. In this role, Joseph oversaw Mergers & Acquisitions, managed a Limited Purpose Trust and Virtual Currency Trust Companies portfolio within the Capital Markets Division, and worked on several key financial policy issues impacting New Yorkers. Joseph was also a key architect in the development of the DFS Statewide Office of Financial Inclusion and Empowerment.
In addition, Joe has experience as a project manager working with the New York City Department of Parks and Recreation, where he performed Project Controls for a $163,000,000 project portfolio. Before that, he served as Project Manager at Hunt Guillot & Associates, a full-service program management and engineering firm contracted by Governor's Office to oversee $1.2 billion in CDBG-DR funding for the Community Reconstruction and Infrastructure Recovery Program after Super Storm Sandy.

As a New York native, Joe is passionate about serving the community and, in the past, has worked to provide NY youths with educational and professional opportunities as Program Director of the Henry Street Settlement and Director of the College Success Office at the Harlem Children's Zone. Joe also spent time as Legislative and Budget Director with the New York City Council.

Joe attended The City College of New York (CUNY), where he received his bachelor's degree in political science and holds a master's degree in public administration from the Colin Powell School of Civic and Global Leadership (CUNY).
You can contact Joseph at [email protected]