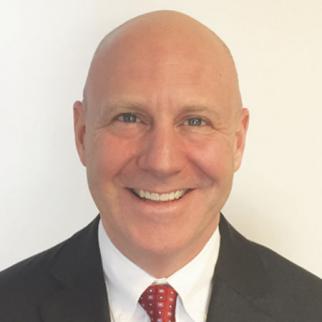 Senior Director of Government Affairs
Johnny Evers, Senior Director of Government Affairs, is responsible for Construction, Contract Procurement, Manufacturing, Telecommunications, Technology & E-Commerce, and Transportation.
Johnny's work experience includes service in the New York State Assembly; as executive director of the Food Bank Association of New York State, the Director of Legislative Affairs for the New York State Department of Taxation & Finance; and most recently for Albany County as Commissioner of General Services, and the County Director of Operations.
Employed by The Business Council from 1999-2004, Evers' previous issue areas included Energy, Transportation, Construction, and U.S. Borders & Trade.
Active in state and local community affairs, he has served as President of the Board of Education for the City of Albany, a member of the New York State Council on Food Policy, Acting Secretary of the Albany Public Library Board of Trustees, and Treasurer of the Albany Police Athletic League (PAL). His past affiliations also include board membership on the Capital Region Chamber of Commerce's Al Tech Loan Fund, Albany County Convention and Visitors Bureau and the Albany Downtown BID.
He currently serves as a member of the board of directors of the Regional Food Bank of Northeastern New York, Foundation Board of LaSalle School in Albany (Treasurer), the Empire Society of Association Executives (ESSAE) and the City of Albany Citizens' Police Review Commission. He is a Legislative appointee to the New York State Procurement Council.
A Bachelor of Arts graduate of Siena College ('91), he also holds a Master of Arts ('98) and Doctorate ('13) in Public Policy History from the State University of New York at Albany. His doctoral dissertation focused on Governor Al Smith and the Moreland Act. Evers has been published numerous times on topics including New York State governmental and political history. He has also served as the Albany County Historian and Historian of the New York State Assembly.
Johnny can be reached at [email protected].