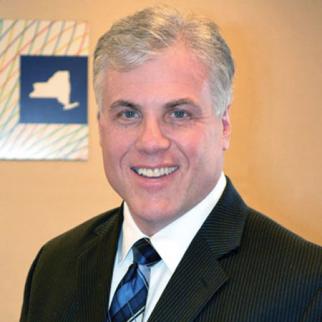 Vice President, Membership
Howard Becker is The Business Council's Vice President of Membership. He is responsible for management of The Business Council's Membership department, and frequently travels across the state recruiting new members. Howard joined the Business Council in March 2013, after a 25 year career working in the New York State Legislature. In addition to working in the State Senate, Howard had the distinction of working for both the Democratic and Republican leaders of the New York State Assembly.
In addition to working in the Legislature, Howard was the Finance Director for the Republican Assembly Campaign Committee and worked for two years as a national fundraiser on United State House and Senate campaigns, organizing fundraisers in California, New York, New Jersey, Pennsylvania, Delaware, Maine, Georgia, Illinois, Texas and Washington D.C.
Howard graduated from the State University of New York at Albany with a degree in Political Science. Howard is a member of the American Association of Political Consultants, and lives in Halfmoon, New York.