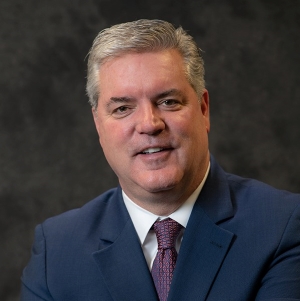 Gavin J. Donohue
President and Chief Executive Officer
Independent Power Producers of New York, Inc. (IPPNY)
Gavin J. Donohue is the President and Chief Executive Officer (CEO) of the Independent Power Producers of New York, Inc. (IPPNY), a statewide trade association organized in 1986. IPPNY represents companies in the competitive power supply industry, including operators and developers of independent electric generating facilities, power marketers, and suppliers of goods and services to the industry.
Mr. Donohue is an appointed member of the New York State Climate Action Council, a 22-member body created in statute under the Climate Leadership and Community Protection Act. The Council is charged with developing a plan to reach New York State's greenhouse gas emission reduction goals by 2050.
In 2001, Mr. Donohue joined IPPNY as the Executive Director and was appointed President and CEO of the association in May of 2003. While at IPPNY, Mr. Donohue has been a vocal proponent of improving New York energy policy and increasing competition in the state's energy markets. He has been active on a variety of issues before the New York Independent System Operator, the New York Public Service Commission and both state and federal legislatures.
Mr. Donohue brought a wealth of experience in energy and environmental policy issues as well as state and local government affairs to IPPNY. Before joining the association, he served as Executive Deputy Commissioner for the New York State Department of Environmental Conservation, where he managed daily operations of the 3,700-employee agency, as well as developed and coordinated the implementation of all major legislative and policy initiatives impacting the environment. Prior to that, he served as Assistant Secretary to Governor George E. Pataki and as Campaign Director for the successful 1996 $1.75 billion Clean Water/Clean Air Bond Act. In 1993, Mr. Donohue was elected to the Albany County Legislature, where he served for six years as Deputy Minority Leader. He also served as Chairman of the Albany Convention Center Authority, overseeing the construction of the $80 million Albany Capital Center.
Mr. Donohue is an alumnus of Siena College in Loudonville, New York, and attended the State University of New York Nelson A. Rockefeller College of Public Affairs and Policy, and Harvard University's John F. Kennedy School of Government.
Renewable Energy Conference
June 29, 2021 - June 30, 2021