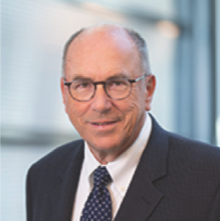 Eric Markell
Founder & CEO
Markell & Company LLC
Eric Markell is a member of the Board of Directors of Enmax Corporation, a Calgary AB based regulated utility and merchant power company and serves on its committees on Governance and Audit. Eric is a member of the Board of Governors of the United States Eventing Association (USEA) and a director of Enpower Wadham Corp., a California independent power producer.
Eric also is an owner of MB Group LLC and Markell & Company LLC , an equine development business and consulting practice, respectively. He also serves as a member of the USEA Admin. & Finance Committee; a Member, USEA Executive Committee; and a Member of the Investment Committee, of the USEA Foundation
Eric has over 35 years of experience in the utility and power industry which includes experience in corporate finance, accounting, regulatory relations and rate-making, asset acquisition, generation operation and construction, project finance and project development.
Before joining ENMAX, Eric held various senior executive positions, including Chief Financial Officer, Chief Resource Officer and Chief Strategy Officer of Puget Energy Inc. and Puget Sound Energy. In addition, Eric served as Vice President and Chief Financial Officer of United American Energy Corp. Eric is also a past Treasurer and Controller of Central Hudson Gas & Electric Corporation and the past Vice President and Treasurer of the New York State Energy Research & Development Authority.

2021 Renewable Energy Conference
Lessons to be Learned from Texas
June 29, 2021 - June 30, 2021