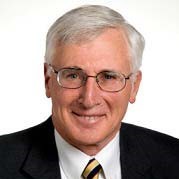 Allan Page
Chair
The Hudson Renewable Energy Institute
Allan Page is one of the founders of The Hudson Renewable Energy Institute, Inc. and currently serves as the Chair of the Institute's Board. The Institute was founded to provide an educational forum to encourage the sustainable development and use of renewable energy through open market competitive mechanisms.
Mr. Page is the Principal in the consulting firm A. Page & Associates, LLC. The firm provides management consulting services with a focus on energy‐related areas.
Prior to founding A. Page & Associates, he spent more than 30 years with the CH Energy Group Inc., holding a variety of positions including President. Mr. Page holds B.S. degrees from Union College in physics, civil engineering, electrical engineering and a masters degree in industrial administration.