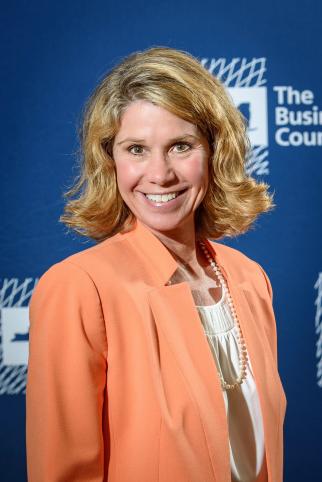 Chief Financial Officer
Suzanne M. Jensen is The Business Council's Chief Financial Officer. She comes to The Business council after thirteen years of progressive experience at the New York Association of Homes and Services for the Aging, Inc. (NYAHSA). There, she served as Director of Financial Operations before moving up to the CFO post in 2002. Prior to NYAHSA, she worked as an accountant at the New York State School Boards Association and as an auditor at Marvin & Company.
Jensen earned her B.S. degree in Accounting from Russell Sage College in Troy and holds a current Certified Public Accountant (CPA) license in New York State. She brings significant executive, finance, accounting and auditing experience from several organizations.
Suzanne has also been a very active leader in the New York State Society of CPAs since 2001. She has served as a member of the society's Ethics and Non-profit committees and Chair of the Audit Committee, and is currently a member of the Board of Director's Governance sub-committee, the Executive Committee and the Board of Directors.