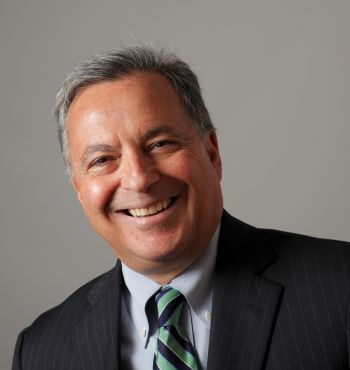 Honorable Dennis Vacco
Partner
Lippes Mathias Wexler Friedman LLP
Former New York State Attorney General
Former New York State Attorney General, Dennis C. Vacco, is a Partner with Lippes Mathias and serves on the firm's Executive Committee and as the Government & State Attorneys General Investigations Practice Team Leader. Mr. Vacco was elected New York State Attorney General in 1994 and served until 1999. In 1988, he was appointed United States Attorney for the Western District of New York by President Ronald Reagan after serving 10 years as an Assistant District Attorney in Erie County.
He focuses much of his legal practice on government investigations and compliance matters. Mr. Vacco works with clients to ensure they are in compliance with the complex and ever-changing rules of both the state and federal governments as well as those who have become targets of investigations. Mr. Vacco focuses his practice on State Attorney General investigations as well as investigations by the United States Department of Justice, Federal Trade Commission, Consumer Financial Protection Bureau, Securities and Exchange Commission, Commodity Futures Trading Commission and the Department of Homeland Security. Mr. Vacco also leads Lippes Mathias' Israel-U.S. Cross Border Practice which has developed a strategic partnership with a leading Israeli law firm. Mr. Vacco, who has traveled frequently to Israel, has represented Israeli businesses that also conduct business in the United States. He also conducts seminars and makes media appearances to discuss the regulatory environment for Israeli businesses in the United States.
Always an innovator, Mr. Vacco expanded the traditional role of the Attorney General by resurrecting the long dormant criminal prosecution powers of the office. He then used the expanded purview of his office to form the nation's first Internet Child Pornography unit targeting online predators. His distinguished career has seen him before the United States Supreme Court in the case of Vacco v. Quill where he successfully argued that Physician Assisted Suicide was not a constitutionally protected right.

2021 Annual Meeting | Back to Business
Friday, September 24, 2021 | 9:30 - 10:30 AM
An Insider's View from the Outside