Labor/HR Webinar | End of the Year Review/Preview
---
We'll review 2023 state and federal legislation and rulemaking that will require changes at your organization. We'll also preview the 2024 NYS Legislative session to discuss how that will impact your business.
Unemployment Insurance Debt Clock
---
New York State's UI Debt Continues to Hurt Businesses as the Days Without Action Continue to Pile Up!
Members of The Business Council have access to exclusive products and services, including The Human Resource Hotline, The Business Council Insurance Fund and our Government Affairs Albany Update.
NEWS CENTER
The voice of business and employers in New York State.
---
Events
Advancing economic growth, creating good jobs and strong communities across New York State.
---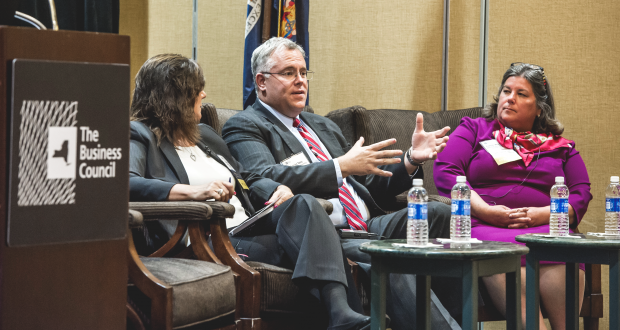 WHAT OUR MEMBERS HAVE BEEN UP TO