The Business Council is wrapping up its 2019 Labor/HR webinar series with four can't-miss topics. With new regulations and mandates coming down seemingly every month, we are here to provide our members with the latest information in a timely, informative and entertaining fashion. Plus, all of our webinars are HRCI approved (certification pending for the Fall series).
As always, webinars are free to members. Non-members must pay a $99 fee.
Topics include:
End of Summer Legal Update
Paid Family Leave Update
Trends in Employment Related Drug Testing
2020 Legislative Preview
And MORE!
Register and Sponsor below!
For more information or questions please contact Maribeth Riley at 518.465.7511.
Frank Kerbein

Director of the Center for Human Resources
The Business Council of New York State, Inc.
Frank Kerbein is the director of the Center for Human Resources and responsible for advocacy on construction and transportation issues.
Frank is a graduate of Cornell University's School of Industrial and Labor Relations. He is also SPHR certified and has more than 30 years of experience in all areas of human resource management.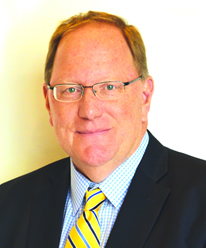 This activity has been approved for 1 HR (General) recertification credit hours toward aPHR™, PHR®, PHRca®, SPHR®, GPHR®, PHRi™ and SPHRi™ recertification through HR Certification Institute® (HRCI®). Please make note of the activity ID number on your recertification application form. For more information about certification or recertification, please visit the HR Certification Institute website at www.hrci.org.
Wage and Hours Laws Update - FLSA/NYS Wage and Hour Law Basics
Thursday, January 23, 2020
11:00 a.m. - 12:00 p.m.
HRCI approved
We'll take this opportunity to review the new federal "overtime" rule, guidance regarding calculating the "regular rate," properly classifying exempt and non-exempt positions, NYS requirements regarding meal and rest breaks, and more.
---
OSHA Injury and Illness Recordkeeping and Reporting Requirements
Thursday, February 20, 2020
11:00 a.m. - 12:00 p.m.
HRCI approval pending
Every year from February through April certain employers in certain industries are required to post a record of workplace injuries and illnesses. We'll cover the recent changes to the OSHA 300 logs as well as other basic OSHA requirements that apply to all businesses.
---
Leave Management
Thursday, March 26, 2020
11:00 a.m. - 12:00 p.m.
HRCI approval pending
PFL/ADA/FMLA/Workers' Compensation/NYS Short-term disability – managing an employee's leave status while out sick, injured or caring for a family member is a challenge for businesses of all sizes. This program will provide examples and guidance based questions received through The Business Council's HR Hotline.
Recruitment 101
Thursday, April 23, 2020
11:00 a.m. - 12:00 p.m.
HRCI approval pending
Just the basics. Is your employment application up-to-date? What can I say in an employment advertisement? What can I ask or not ask in an employment interview. We'll cover the legal issues and best practices involved in hiring a new employee.
---
Annual Harassment Training
Thursday, May 21, 2020
11:00 a.m. - 12:00 p.m.
HRCI approval pending
Suitable for all employees of your organization, this program will provide NYS compliant anti-harassment training. You and/or your staff can get the required training in a 1-hour presentation.
End of Session Update
Thursday, June 18, 2020
11:00 a.m. - 12:00 p.m.
HRCI approval pending
We'll review the end of the 2020 Legislative session and discuss the status of Human Resources and Labor bills passed by the NYS Legislature and how they will impact your business.
---
Increase your visibility! Become a Webinar Sponsor today.
Cost: $2,500 per webinar
As a webinar sponsor you will have:
Your Logo and/or company name on all webinar email promotions and website
Your Logo and/or company name on all registration confirmation emails
Your Logo on all Power Point Slides
Speaking Opportunity on webinar
Post Webinar Attendance List
TBC Member - Free!
Non-Member - $99.00