The Business Council is wrapping up its 2018 Labor/HR webinar series with four can't-miss topics. With new regulations and mandates coming down seemingly every month, we are here to provide our members with the latest information in a timely, informative and entertaining fashion. Plus, all of our webinars are HRCI approved (certification pending for the Fall series).
As always webinars are free to members. Non-members must pay a $75 fee.
Topics include:
New York State's New Sexual Harassment Laws: What you need to know
Paid Family Leave: End of Year One – Preview of 2019
Wage and Hour Law Update
Legislative Preview 2019
And MORE!
Register and Sponsor below!
For more information or questions please contact Maribeth Riley at 518.465.7511.
Frank Kerbein

Director of the Center for Human Resources
The Business Council of New York State, Inc.
Frank Kerbein is the director of the Center for Human Resources and responsible for advocacy on construction and transportation issues.
Frank is a graduate of Cornell University's School of Industrial and Labor Relations. He is also SPHR certified and has more than 30 years of experience in all areas of human resource management.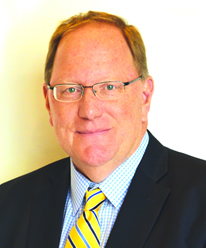 This activity has been approved for 1 HR (General) recertification credit hours toward aPHR™, PHR®, PHRca®, SPHR®, GPHR®, PHRi™ and SPHRi™ recertification through HR Certification Institute® (HRCI®). Please make note of the activity ID number on your recertification application form. For more information about certification or recertification, please visit the HR Certification Institute website at www.hrci.org.
Coming Soon! The 2019 Labor/HR Webinar Series Agenda!
Thursdays in 2019
1/24 | 2/28 | 3/28 | 4/18 | 5/23 | 6/27
11:00 a.m. - 12:00 p.m.
HRCI approved
Check back soon to find out all of the topics that Frank will be covering in 2019!
Legislative Preview 2019
Thursday, December 13, 2018
11:00 a.m. - 12:00 p.m.
HRCI approved
We'll preview what's on tap with the upcoming legislative session regarding paid family leave, paid sick leave, call-in pay, etc. We'll also discuss November's election results, the make-up of the new legislature and how that will impact labor/human resources law in New York State.
Increase your visibility! Become a Webinar Sponsor today.
Cost: $2,500 per webinar
As a webinar sponsor you will have:
Your Logo and/or company name on all webinar email promotions and website
Your Logo and/or company name on all registration confirmation emails
Your Logo on all Power Point Slides
Speaking Opportunity on webinar
Post Webinar Attendance List
TBC Member - Free!
Non-Member - $99.00