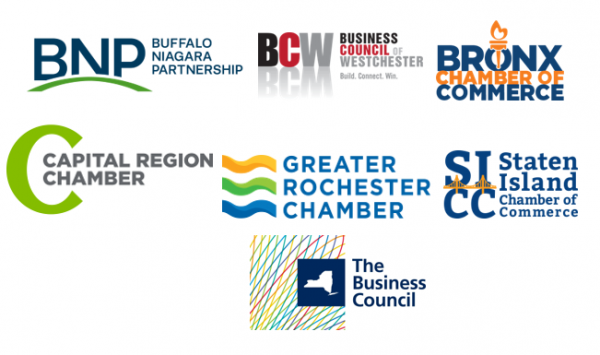 The Business Council of New York State, the Buffalo Niagara Partnership, the Business Council of Westchester, the Bronx Chamber of Commerce, the Capital Region Chamber, the Greater Rochester Chamber, and the Staten Island Chamber of Commerce are hosting a two-day Washington DC Fly-In event. Join us in our nation's capital as we meet with prominent members of Congress, including various New York State delegation members. The state-wide business agenda focuses on topics important to New York State employers, including Antitrust, Energy, Infrastructure, and Workforce Development.
The 2023 Dc Fly-In event will be held on June 21 and June 22, featuring three important gatherings for attendees.
Wednesday, June 21
Welcome Reception: 5:00 PM - 7:00 PM
The welcome reception will take place at The Monocle Restaurant, located near the U.S. Capitol. Invited guests include the entire New York State delegation as part of an informal meet and greet, as well as those in leadership positions to be guest speakers, including Senate Majority Leader Charles Schumer, House Minority Leader Hakeem Jeffries, House Speaker Kevin McCarthy, House Republican Conference Chair Elise Stefanik, and United State Senator Kirsten Gillibrand.
Thursday, June 22
Working Breakfast: U.S. Chamber of Commerce - 8:00 AM -10:00 AM
The U.S. Chamber of Commerce will host the group Thursday morning for a working breakfast to discuss issues important to New York State businesses. The chamber will provide an overview of the topics they are working on for employers and where those issues stand within congress.
Meetings with Members of Congress, United States Capitol - 11:00 AM - 2:00 PM
Following breakfast with the U.S. Chamber, we will head to the Capitol for meetings with members of congress who have an interest in the business agenda of New York State employers. *The list of scheduled congressional attendees is subject to change based on last-minute availability. Lunch will be provided.
Registration information coming soon.