2022 Annual Legislators' Reception
---
(NEW DATE) Connect with members of the New York State Legislature and top New York State government officials at our premier networking event - the biggest of its kind in Albany.
Webinar: Understand the Plan | New York's Blueprint for a Low Carbon Economy - Key Issues for Business
---
This webinar will help you take the first step on the "Climate Leadership and Community Protection Act" (CLCPA), by providing an overview of the most significant proposals impacting major sectors of the state's economy.
The latest information, guidance, and employer resources on COVID-19.
Members of The Business Council have access to exclusive products and services, including The Human Resource Hotline, The Business Council Insurance Fund and our Government Affairs Albany Update.
NEWS CENTER
Working to create economic growth, good jobs and strong communities across New York State.
---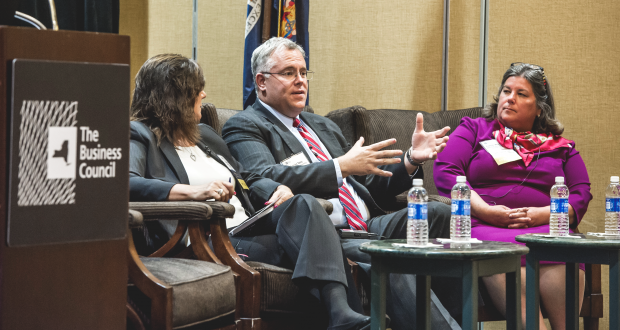 WHAT OUR MEMBERS HAVE BEEN UP TO