Updated daily, this resource includes recorded webinars, links to relevant documents and resources, and information on State and Federal relief programs.
Unemployment Insurance Fraud & Identity Theft
---
Businesses are faced with unprecedented volumes of claims for unemployment insurance. See how New York is handling the the influx of fraudulent claims and find out what you need to do if your company or employees have become a victim.
Members of The Business Council have access to exclusive products and services, including The Human Resource Hotline, The Business Council Insurance Fund and our Government Affairs Albany Update.
NEWS CENTER
Working to create economic growth, good jobs and strong communities across New York State.
---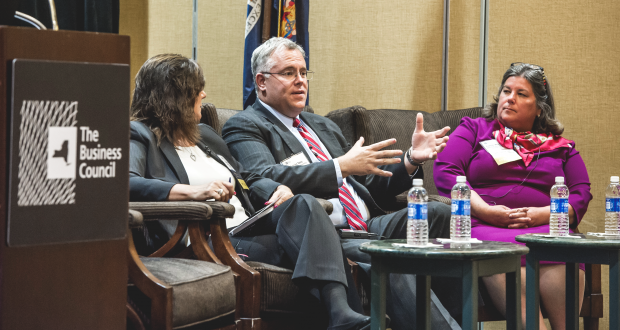 WHAT OUR MEMBERS HAVE BEEN UP TO